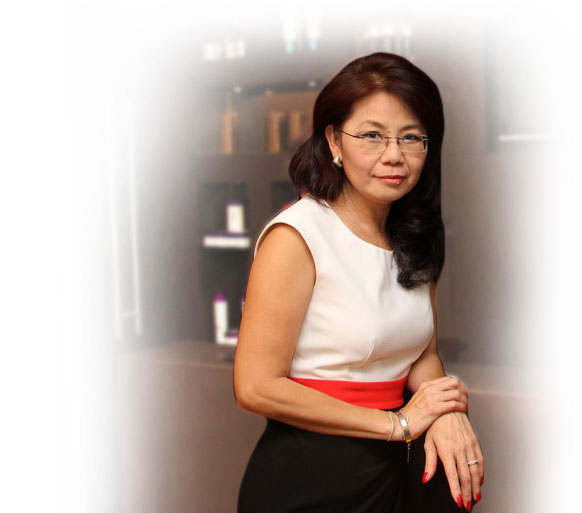 We at Chen's Salon are committed to make you feel your best, because when you look good, we look good. Services are provided by and under the guidance of ANNIE CHEN who is also the Proprietor of Chen's salon.
at MARINE LINES
— Ladies Only Salon —
110 Marine Mansion, 1st Marine Street, St. Anandilal Podar Marg, Opp. Shakuntala School, Marine Lines, Mumbai – 400 002
Tel: 022 22037609

Mobile: 9819679992 / 9930597720
Open on all Days. 10:00am – 7:30pm
at COLABA
— Unisex Salon & Spa —
6 Puran Nivas, 1st Floor, Opp. Radio Club, Colaba, Mumbai – 400 005
Tel: 022 22826037

Mobile: 7777069720
Tuesday to Sunday. 10:00am – 8:30pm
Monday. Closed
Excellent Services I must say. The staff is very humble & well trained. I am visiting this place for last few years & its a complete ``value for money`` Salon. A haircut by Annie is a must as she is the best in town.
Chens is a one stop salon for all my beautification needs. I've known Annie, the owner , who has magic in her hands. I have been visiting the salon since the time the salon started around 17 years...fantastic services... Great staff... And value for money.
I landed up here since I had a voucher but I bet you, without any voucher the services are well worth. A haircut by Annie is highly recommended :)